How 3H Began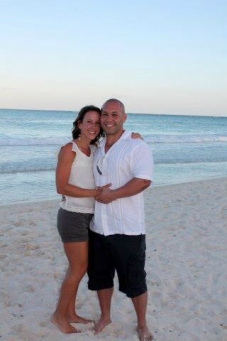 Gabe and Elizabeth Valdez began their health journey in 2008. When they met, Gabe was very sick and did not know which way to turn. Elizabeth was determined to help Gabe reach the healthy life he deserved and longed for. Over the years they met many doctors, naturopaths, and chiropractors who shared bits of knowledge and helped them reach their goals. Each new journey was a piece of the puzzle to restore Gabe's health. In 2011 they were so moved and changed by what they experienced that they began their journey with life coaching, nutrition, and personal training. Gabe's passion turned more towards body work and in 2013 he began developing his own technique. They opened their own facility and have tippled in size since 2013. In 2015 Gabe named his technique and started implementing it 100% with his clients. They built a fully functioning fitness and wellness center. Elizabeth focuses on Nutrition and Wellness Counseling, Corrective/ Rehabilitative exercise, and Functional Training. They work together to bring the best possible result to their clients. It is their mission to bring total restoration of health and wellbeing to all of their clients and families. They have been blessed with a gift of healing and want nothing more than to bring the best to New Mexico. In the past 6 years they have been privileged to bring health and restoration to people from all over New Mexico, Texas, Nevada, Arizona, Florida, Iowa, Missouri, Colorado, Mexico, Canada, and even France! They are constantly learning and growing to bring the best to their clients. They look forward to working with you and helping you reach your goals!






An Insight to our story and what we do! Everyday we are more and more thankful for our business and bringing health to our community!! Blessed to be a blessing!!!
MEET THE 3H STAFF
Gabriel Valdez
​Owner and Licensed Therapist specializing in Nerve decompression TherapyTM,Visceral Manipulation Therapy, and Neural Reset Therapy.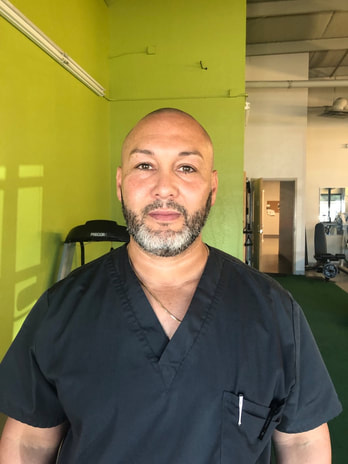 Gabe has been in practice since 2011. He began is journey as a personal trainer focusing on rehabilitative instruction and in 2013 moved his focus to therapy. In 2015 he graduated from UTMI with a Massage Therapy license maintaining a perfect 4.0 while building his own full time business with his wife Elizabeth. Previous to this he had been diagnosed with a myriad of dis-ease diagnosis's, which all stemmed from a traumatic upper cervical injury. Through his illness and education, he learned how evaluate and treat each individual client based on their problems, patterns and needs. In order for the body to function optimally the body must be in proper alignment with proper nerve flow and communication from the brain to the body. It is vital to understand how the nerves affect the pain sensors as well as pathways within the body. He was blessed with a second chance in life and has made it his mission to help and educate others back to a happy and healthy life! Through his journey, he developed his own technique called Nerve Decompression Therapy TM. Gabe developed this technique because he was still experiencing symptoms with his own health. He also found when he was just treating the muscles or primary source of pain with patients that they would come back occasionally with the same issues. He knew there was something more to this, and so he started testing new theories on himself as well as his patients. What he found was amazing! By releasing the nerves in the upper cervical he is able to get patients to stabilize, and is able to treat new unwinding patterns. Pain is leaving their body's and they are continuing to progress in positive ways between treatments. Patients have also been able to go longer in between treatments. He sees patients for the first treatment to set the body into proper healing, the follow up a week later to see how the body is responding and to develop a therapy program. Best results happen within 3-5 treatments and then a check up every 6-12 weeks for maintenance .
Specialties:
Visceral Manipulation, Nerve Decompression Therapy, Neural Reset Therapy, and Functional Movement Patterns.
Academic Qualifications:
Certified Personal Life/ Health Coach 2011, Professional Coaching Solutions; Certified Personal Trainer National Council on Strength and Fitness, Smart Fitness 2012-2019; Trigger Point Therapist, Institute of Trigger Point Therapy 2013. Advanced Biostructural Correction 2013. Licensed massage therapist 2015. Certified in Testing for Functional movement patterns 2015. Visceral Manipulation, The Barral Institute 2106. Neural Reset Therapy 2018
Pioneer and Developer of Nerve Decompression Therapy 2015.


Elizabeth Valdez
​Owner, Personal Trainer, and Wellness consultant


Elizabeth graduated from the University of Iowa with a BA in Anthropology. Her educational background allows her to look at health in the body through a holistic approach. Health is not one dimensional, therefore it does not deserve to be treated that way. She began her passion in preventative health through exercise, nutrition, and proper alignment during her college years. However it wasn't until she met her husband, Gabe that she seriously began pursuing it as a full-time passion and career. When her husband was ill, she was constantly having to play guess work to figure out what the culprit was contributing to his illness. She learned how proper exercise, structure, foods, chemicals, and supplements affect the body. She now applies her knowledge of health in order to educate her clients how properly nourish and exercise their bodies so they can feel and look their absolute best! After all, it is not just about looking good, more importantly it is about feeling good!
Specialties:
Elizabeth works with all levels of fitness and aspects of health. Her areas of expertise include rehabilitative and corrective exercise, Functional Training, Nutrition, and Pain Dysfunction
Academic Qualifications:
B.A. Anthropology The University of Iowa 2002;
Certified Personal Trainer, National Council on Strength & Fitness, Smart Fitness2012-current; Certified Personal Life/ Health Coach, Professional Coaching Solutions 2011;
AFPA Nutrition and Wellness Consultant 2014. Certified kettle bell instructor 2015. AFPA Multiple Sclerosis Fitness and Wellness Specialist 2016
From Sick and Suffering to Healed, Happy and Healthy!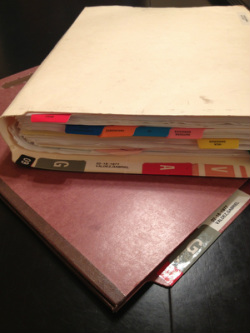 When we met in 2006, Gabe was extremely sick. He had been diagnosed with a multitude of illnesses. Among them were fatty liver disease, West Nile Virus, Lyme disease, Rocky Mountain Spotted Fever, and Pre - Multiple Sclerosis. He had a number of symptoms that affected his body in numerous ways.
Physical symptoms: chronic fatigue, fibromyalgia, pain in the base of the skull, headaches, pain in teeth and jaw, burning of the skin, severe weight loss and gain, rib pain/pressure.
Digestive symptoms: undigested food in stool, stuck sensation in the stomach, esophagus spasms, severe thrush on throat and tongue, mucus in stool, constipation, stabbing pains in gut, and candida overgrowth.
Neurological symptoms: feeling of walking crooked/ crossed magnets, insomnia, , anxiety, panic attacks, nightmares and confusion, seizures, myoclonic jerks and muscle twitching.
Gabe saw Neurologists, Infectious Disease Specialists (West Nile and Lyme), Ear, Nose and Throat Specialists, Cardiologists, Gastrointestinal Specialists, Endocrinologists, and Liver Specialists. At one point, Gabe was told he needed to stop drinking because of his fatty liver. This was ironic considering he never drank! He was also told by a leading infectious disease Specialist that he should go on disability because his brain was shutting down and he had 3-6 months to live. "She had seen this 100's of times".
The Journey begins. We spent countless nights researching and seeking answers. We sought treatment from conventional as well as natural doctors. Some treatments were more successful than others, however, each new endeavor was a step in the right direction. These were among some of the treatments for Gabe: antibiotics, liver flushes, candida cleanses, chiropractics, sleep studies, IV Ozone and Vitamin C therapy, amino acid therapy, hyperbaric oxygen therapy, NCR, Bax 3000, Atlas Orthogonal chiropractic, trigger point therapy, anti-fungals, anti-parasitics,rebuilding the digestive track , CCSVI (3 times), drastic nutritional changes, magnet therapy, Bob Beck protocol, and earthing. With all of these treatments
we never correlated Gabe had a 70lb box fall on the back of his neck just before all of his symptoms arose. His biggest results were when he had is upper cervical aligned, freed up his nerves, and maintained a balanced nutrition plan. When the brain is not functioning with the rest of the body, dis-ease sets in. The body does not get proper nerve signals or blood flow, organs become sluggish and other systems in the body begin to malfunction. His body began to shut down due to only having 30% blood flow to the brain. He had virtually lost all communication between his brain and the rest of his body. He is now symptom free and helping others.
I have always believed in more natural ways of healing the body. Having worked on the Surgical Intensive Care Unit and Bone Marrow Transplant , I had seen the side effects of many of the treatments and medications of Allopathic Medicine. Seeing this really pushed me to explore the preventative versus the reactive side of health. This was my goal when I moved to New Mexico. Little did I know that my path had already been laid for me and my first success would be my husband! I reaped the benefit of doing everything a long side of Gabe. Some of the symptoms I experienced throughout my life were
Anxiety, panic attacks, constant headaches, constipation, bladder infections, yeast infections, horribly heavy and painful periods, acne, dandruff, mild asthma, and bumps on the back of my arms.
We all think these things are normal everyday problems that we should just deal with, when in all actuality, if we apply the right tools to heal our bodies, all these things can go away!
Teaching others how to heal their body's has been my mission ever since we started our journey together.
Gabe's background was quite different, but he felt after going through such a horrific illness and beating all the odds, his mission was to share his story. After all, when you are given a second chance at life, you want nothing more than to help others achieve the same success. We have embarked on a new adventure to help others recover and survive illness. We have seen miraculous results with our clients and patients.
Please do not hesitate to contact us. We are here to help in any way we can.
Click this button to see a list of services and connect to our online scheduler.